SEMrush's Listing Management Tool  Local SEO: SEMrush's Listing Management Tool – A Detailed Review Online purchase of products has become very common today. Marketers are figuring out innovative and smart ways of connecting with prospects.
According to Statista, 63% of online customers choose Amazon for searching products. This data came after a survey performed in February and March 2020. Such surprising data can put local businesses in trouble.
For marketers, promoting small and local businesses has become challenging because of the growing demands of Amazon, Flipkart, Walmart, and other similar sites.
Small businesses are using local SEO techniques to spread their foot in their particular demographics. But, how marketers are going to make their local SEO game more powerful?
SEMrush, which is the only all-in-one SaaS platform for managing online visibility and performing content marketing, has added a Listing Management tool feature for premium users. It eases the process of increasing visibility, boosts engagement, keeps track of reviews, etc.
By using this feature, a business organization can easily share business data to over 80 directories in the US and other 40 countries. To know more about this Listing management feature and local SEO, keep reading this SEMrush review.
When a business uses a listing management tool and the right local SEO strategy, the time and effort to reach potential clients reduces significantly.
For instance, it took two months for WebServ to boost its clients' Google My Business lifting with a rate of 34% regarding discovering searches.
What is Local Listing Management Software?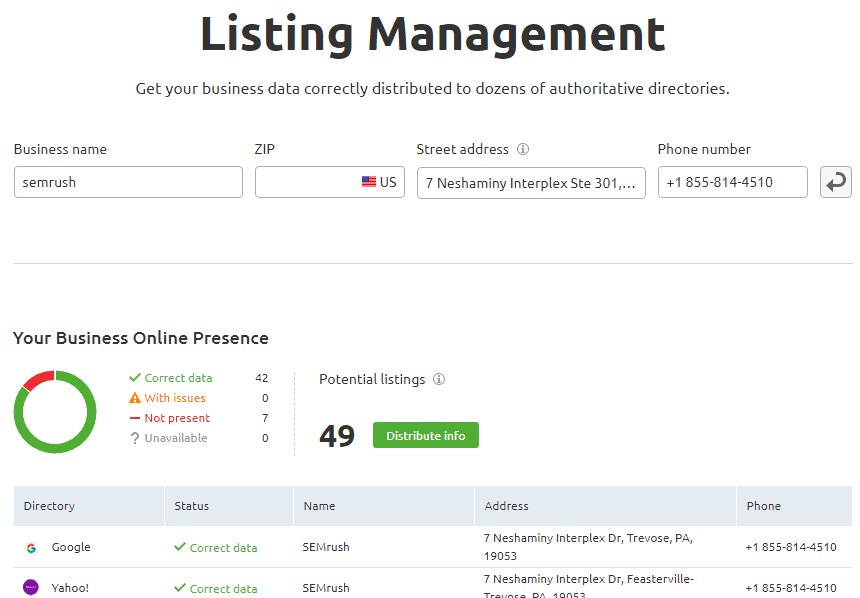 Listing Management software also refers to location data management. These listings contain business details like store hours, phone numbers, addresses, menus, etc.
Retail stores, restaurants, and other organizations can leverage these platforms to ensure the accuracy of important information, improve visibility, and maximize engagement with customers. Local listing management tools are widely used in corporate marketing.
Regional or high-level management teams who oversee individual or company wide-location listing also utilize the software. It's only due to the genuine local SEO efforts that your business can grow.
Even buyers want what they want in the most convenient and in the shortest possible time. A robust local SEO helps in generating higher demand and conversions. How can you get there with your local online presence?
How SEMrush Listing Management tool helps small businesses?
With the SEMrush Listing Management tool, the users can do a lot of things. All your business information can be edited from your comfort. Be consistent and make corrections in the business data on all your directories at the same time.
Also, it helps in maintaining the highest possible visibility for your business by avoiding malicious duplicates, keeping an eye on reviews, and working with user suggestions.
Collect reports on your listings performance, how often you were searched and displayed, and follow the recommendations to gain better local search results. It's a reliable tool for any US, UK, France, Germany, and Australia- based businesses. All you will have to do is type your company information and check listings.
Why there is a need of managing business listings Maintaining your business listings consistently and correctly across the internet is the basis of local SEO.
Adding your details on the website is not sufficient. This is because Google has several directories for cross-checking, validating name, address, phone number, and other business details.
This is the main reason why managing business data on the various platform is important. You will have to add business data on maps, apps, search engines, social networks, and vertical directories.
Working of Listing Management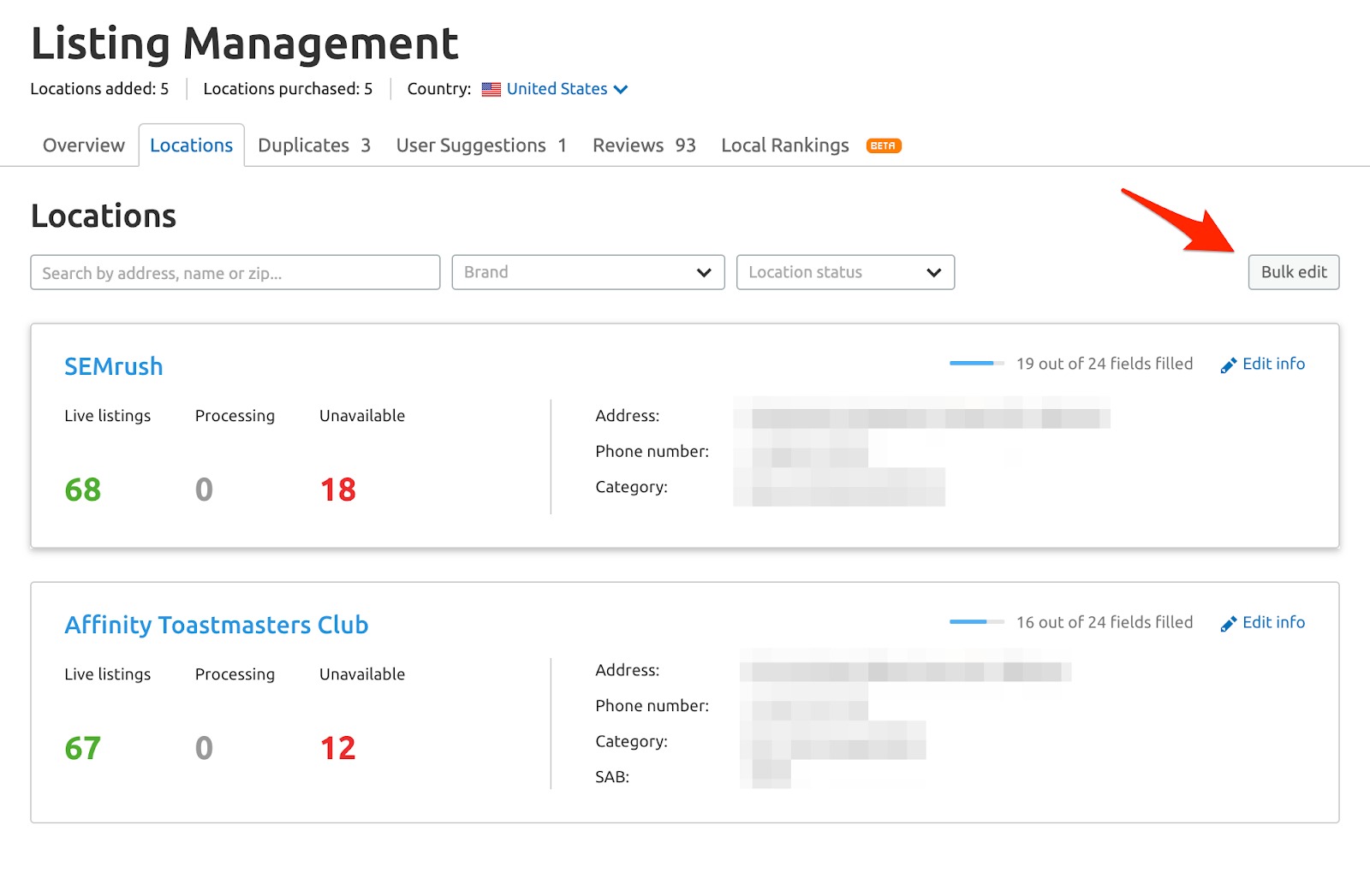 Check whether the business data present on the internet is true or not. Now, the next thing is to distribute business data to the online directories.
After that, you can collect performance reports, suppress duplicates, and do much more with the SEMrush local SEO tool. In the end, you can get some extra details via email notifications.
Check the accuracy of your business data  When you open the tool, the first thing that appears on the interface is country, business name, phone number, zip code, street address, and so on.
This local seo solutions tool will help you in the submission of business data to several online directories. It's possible to let the prospects find your business with the voice search on the directories like Amazon Alexa, Apple, Bing, and Google.
Besides, you can build a business profile on Google My Business and Facebook listing. Both are two of the most crucial local SEO directories. Eventually, the SEMrush listing management tool offers you some well-known directories.
Present: your business is present in the directory with the correct data.
With issues: business is present but with incorrect data, which will be fixed by the tool automatically
Not present: you have to add your business in the directory. The tool can add it for you.
Unavailable: the directory is unable to respond or may not support your business
Exporting this data in PDF format is possible with a PDF button if you want. Paid subscribers can do this by clicking on the PDF button in the top right corner.
Automatic distribution of your business data

With the local SEO technique of Listing Management, you can spread your local business data to the citation sites. Your data must be present on the online listings in a unified way.
In this step, you have to buy a location. Fortunately, paid subscribers can use listing management at $20/month.
As soon as you buy it, edit all the details in one place. You can even make corrections in all the data simultaneously. Without your input, no modifications will be done.
Limit on the location is dependent on the demography of the business. To purchase as a free user, send a mail to mail@semrush.com or you can buy it easily with few clicks if u have a subscription.
Suppress Duplicates, Track Local Rankings, Get Performance Reports
When you purchase a location, you can view their full information in the articles. Here are the tab names:
Overview
This tab provides overall data of the business's performance that are related to you in local search. Keep tracking all updates along with following the recommendations.
Location
Keep tracking and updating information to the local SEO directories.
Duplicates
Make sure that your listings contain no duplicates. Assist potential customers in finding your business online and offline mode as well.
User Suggestions
If users find any incorrect information, the suggestions can be viewed in this tab. You can decide whether for the approval or rejection.
Local Rankings
Do you want to know how your business is performing based on demography? Study the position trend and compare it with other local businesses.
Reviews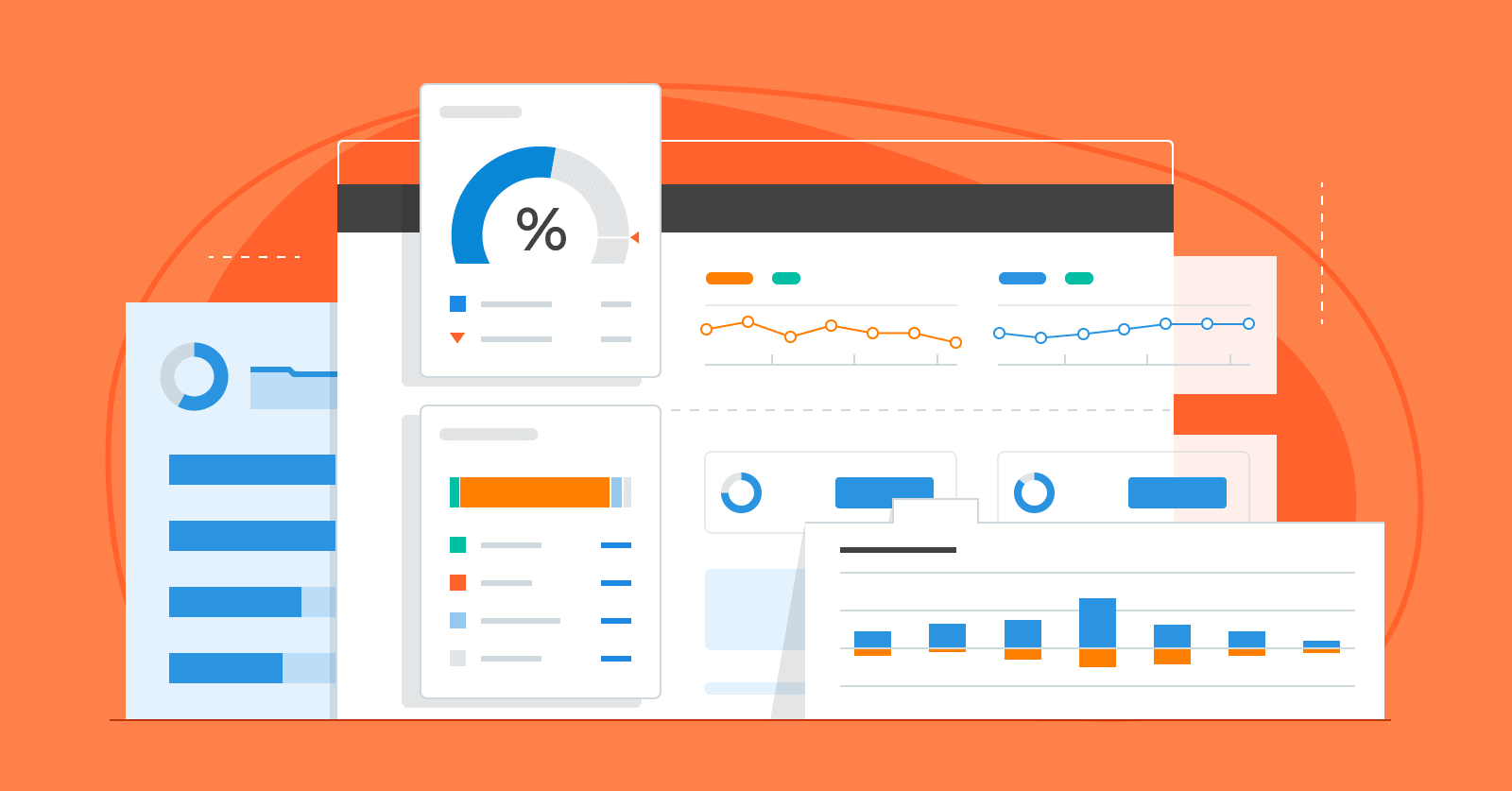 Keep an eye on reviews and ratings from various sources for all the locations.
Gather additional details via email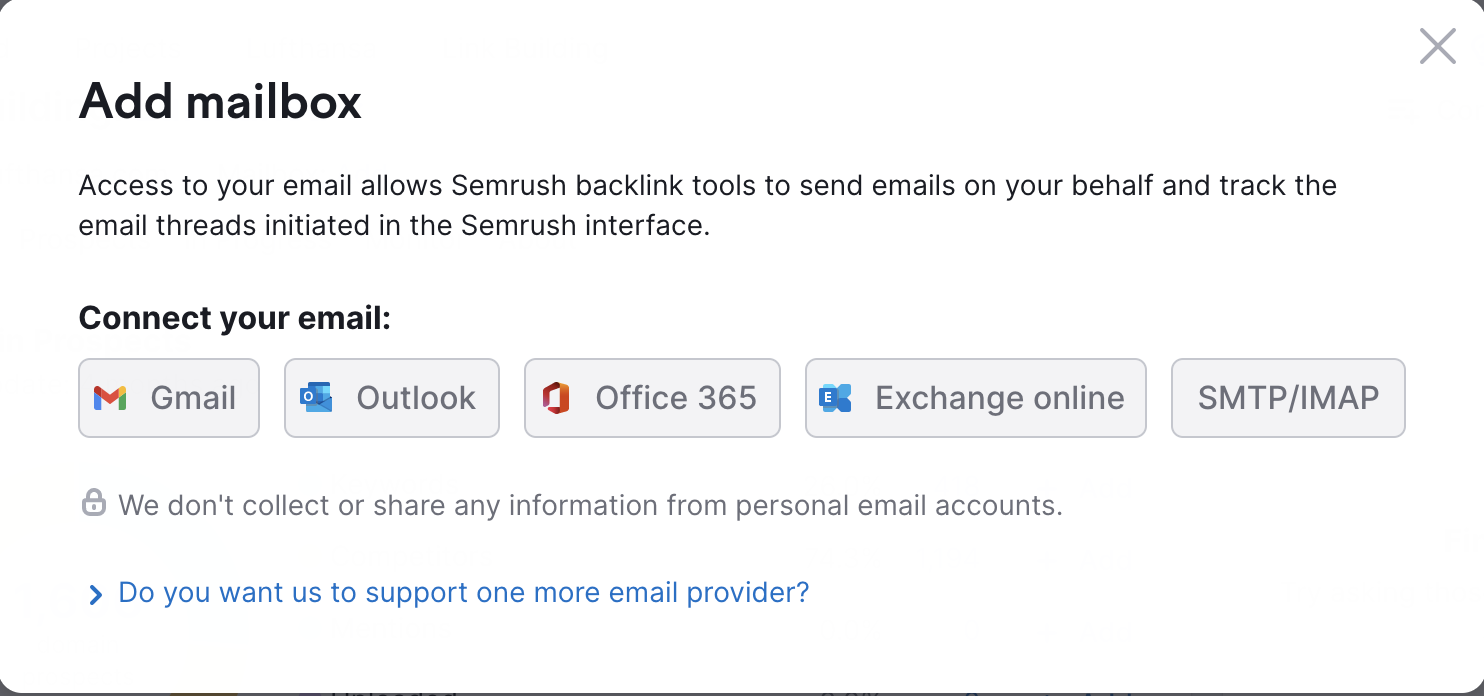 When you set a location, the relevant reports regarding the location will be sent to the email every 2 weeks. This report will help in finding the actual performance of a location in search engines and online directories. Unfortunately, neither you can see it in the tool interface nor in "My reports". The email features five charts namely:
Searches- how many times your listing is being shown in search results and directories excluding Yelp, Facebook Bing, and Google Search.
Profile Views- how many times your listings has been viewed on online platforms except Yelp, Google, and Bing.
Facebook Page Views – Connecting to your Facebook Account in Listing Management will give you the Facebook page view count.
Google Search Views and Google Map Views  – Know the Google My Business SEO views and Map views count by connecting your Google My Business Account in Listing Management to get this information. Bottom Line
SEMrush SEO online listing management software is the suitable solution for local small businesses to build a better customer base. It is empowering businessperson by enhancing brand growth and spreading the message to a wide number of users.