It always surprises me when I read articles of influencers making $100,000 every month using TikTok, Instagram, and YouTube. This leads me to question "how to make money on social media?" 
I mean how this is possible when I can't even earn a single buck with my social media handle regardless of having 10000+ followers on Instagram.
It's possible because there are social networking sites that pay money and making the dreams of earning online true. The users get paid for social media posts when sponsored or commissioned.
Indubitably, social media influencers earn a lot due to a high number of followers and engagement rate. In addition, they monetize their profile, which helps them in making more money.
Influencers such as Dwayne "The Rock" Johnson, Kylie Jenner, Cristiano Ronaldo, Logan Paul, and many others are earning $1 million on every post. They are having a huge follower base but day-to-day social media marketers do not need to have so many followers for earning money Micro-influencers can still get some money by collaborating with smaller brands and promoting their products or services.
Thus, as a social media user or influencer, you must find brands that are looking for selling their product.  Just to surprise you, Influencer marketing is about to hit $13.8 billion in 2021 influencer.The craze of influencer marketing is rising because the targeted audience believes in the words of influencers more than the brand.
No wonder, businesses are combining their content marketing strategy with influencer marketing for getting the best results for their campaign. But for now, let's move on to how to make money on social media.
Instagram  On Instagram, influencers mainly earn through sponsored posts. However, the success of your Instagram profile page depends on your account niche, monetization method, engagement rate, and so on.
You can decide the rate or negotiate with the brand. If you want to know how to make money on social media platforms such as Instagram, keep reading.
Instagram is one of the most profitable tools for marketers. More than 60% of Instagram users get to know about a product through Instagram ads or business pages. Also, it is considered the best platform to connect with the targeted audience.
If you are an Instagram influencer, your scope of earning money here is too wide. Brands pay higher on the fact that the higher the followers count, more the rate of sponsored posts.  For instance, Kim Kardashian with more than 107 million Instagram followers asks $1,000 per post.
Therefore, the minimum number of followers you should have must be 5,000 and 308 sponsored posts. This way, you can charge brands any amount you wish. Sometimes, powerful brands even are ready to pay $250,000 per post in case you have more than 1 million followers.
Even brands would love to collaborate with you. You can use a social media calculator to better understand the value of your posts. In an HBO documentary, it has been seen that manipulation can be used by people on Instagram for becoming popular. To make more money with your Instagram account, do the following:
 Post content relevant to your niche and don't mess up your feed. This makes your account look professional. Make sure to keep it             attractive  as far as possible.
Keep engagement rate high by posting content that your audience loves. Additionally, follow a pattern using social media calendar.
Collaborate with other influencers for bringing exposure to your account
Become an affiliate marketer and sell products
YouTube

With at least 1,000 YouTube subscribers and more than 24 million yearly views on your video, it is possible to earn $100,000 per month or more than that. This has been estimated after using a social media calculator.
To know how to make money on social media platforms like YouTube, add yourself into the Partner Programmed that lets you make money with the ads on the video. Influencers having 1,000 subscribers are eligible for the program. Moreover, they have to achieve 4,000 public watch hours in the first 12 months.
After that, connecting to an AdSense account enable the playing of ads on your YouTube videos. On average, the YouTube calculator of Influencer Marketing Hub found out that influences get $7.60 on every 1,000 views on videos. Out of those, 45% of revenue stays with Google.
TikTok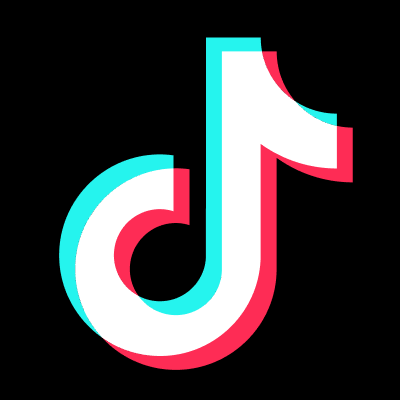 In some countries like India and China, TikTok has been banned but it is still in use in other parts of the world. People are earning a lot by posting video content. Know how to make money on social media platform TikTok below.
If you are a TikTok user, it is necessary to have at least 10,0000 TikTok social media subscribers and a yearly view of 270 million. Then only your profile can make $100,000. 
It follows the same revenue and rewarding model as YouTube has. TikTok offers a partnership program "TikTok Creator Fund" for rewarding users. To become a part of it, creators have to US, UK, France, Spain, Germany, or Italy based. Some other criteria to participate in this program are:
The minimum age to join this program is 18 days
You should have 100,000 followers and 100,000 video views in the past 30 days
Your TikTok social media account must meet the community guidelines and terms of service
Snapchat
Influencers are happy with the recently launched feature of Spotlight by Snapchat. With more than 40 million users around the world, this social media networking site has emerged as the fastest-growing platform. However, you may be wondering how to make money on social media Snapchat with Spotlight, isn't it? I won't let you wait for more.
All you have to do is submit one-quality videos that attract other users. The best performing snaps of 60 seconds provide you some bucks. Although, this platform has started paying its users but earning is a big challenge here. Snap decide the payment your snap based on its proprietary formula. You will be informed by Team Snapchat via a chat message.
How to get out best from your Social Media?
You never know when a brand will come to you with an offer to promote a product. The probability for the people getting offers is highest having a big fan following.
Many of you might be thinking about fierce competition. Yes, it exists but don't let it an obstacle to your success. When you have chosen to dive into the world of influencer marketing, partner with the brands and search for those who need you.
Facebook
For a Facebook user, learning how to make money on social media is straightforward but demands a huge effort. The users can earn using PPC (pay-per-click advertising) or selling affiliate products. Running PPC ads
Conclusion 
The major social media platforms are allowing the users to earn $100,000 by only posting the right content. It is not only making users loyal but also letting them earn passive income. Those who are looking for a tool to measure social media growth and performance can use the SEMrush social media tool or Social Pilot tool. Click here to check out the Social pilot review. For more tips on how to make money on social media, keep visiting our blog. I will keep bringing more content for helping you to earn money online.